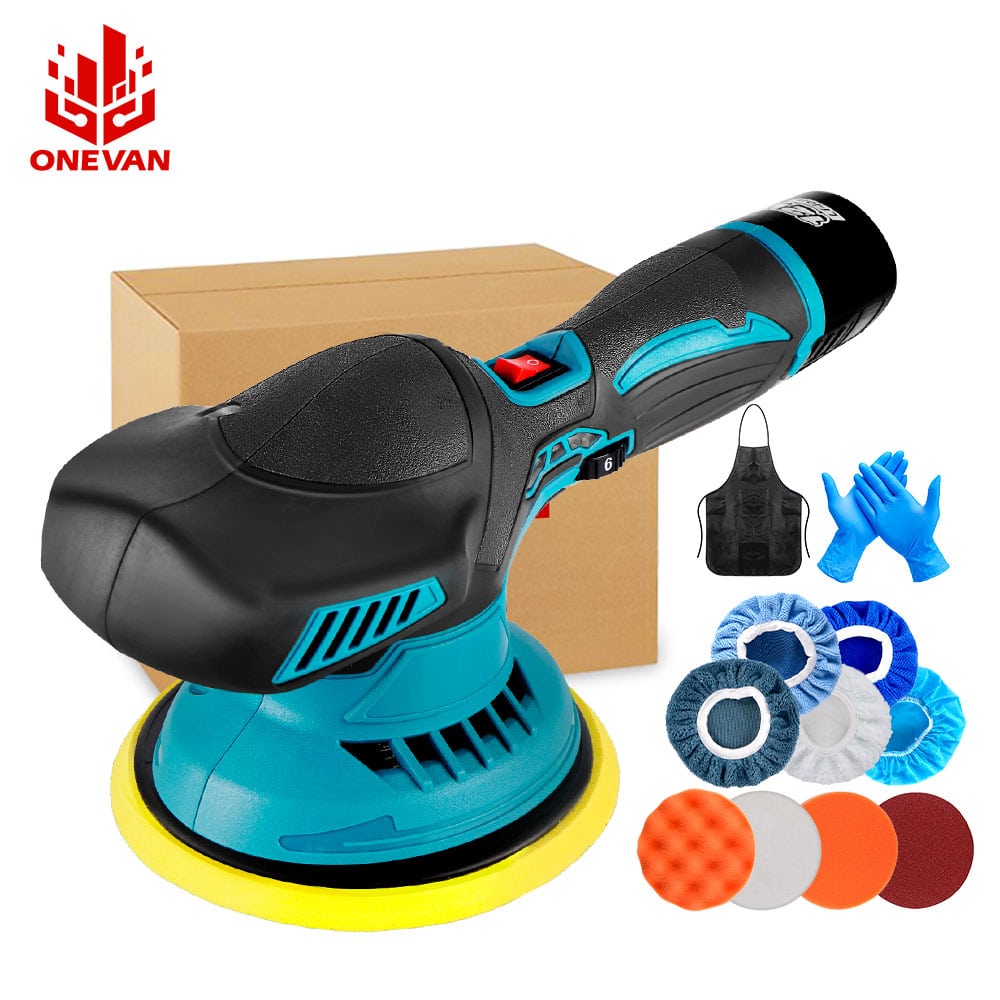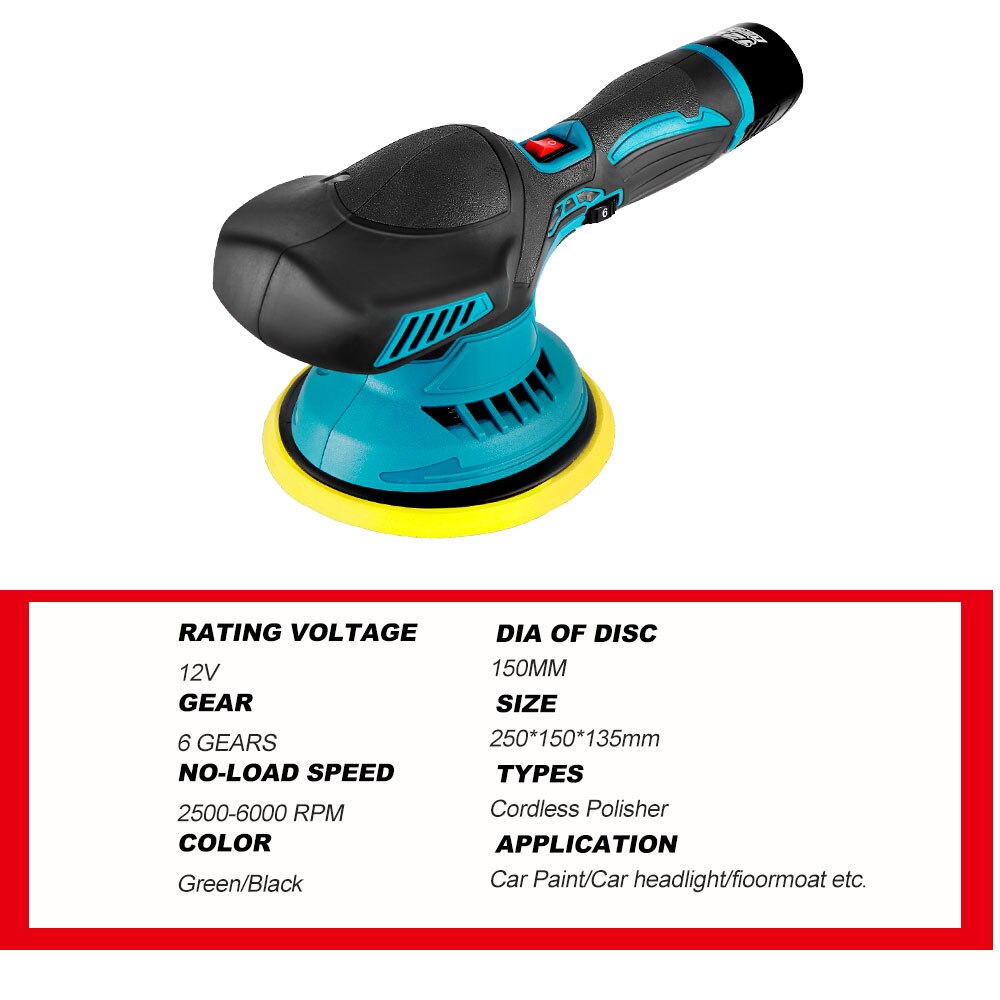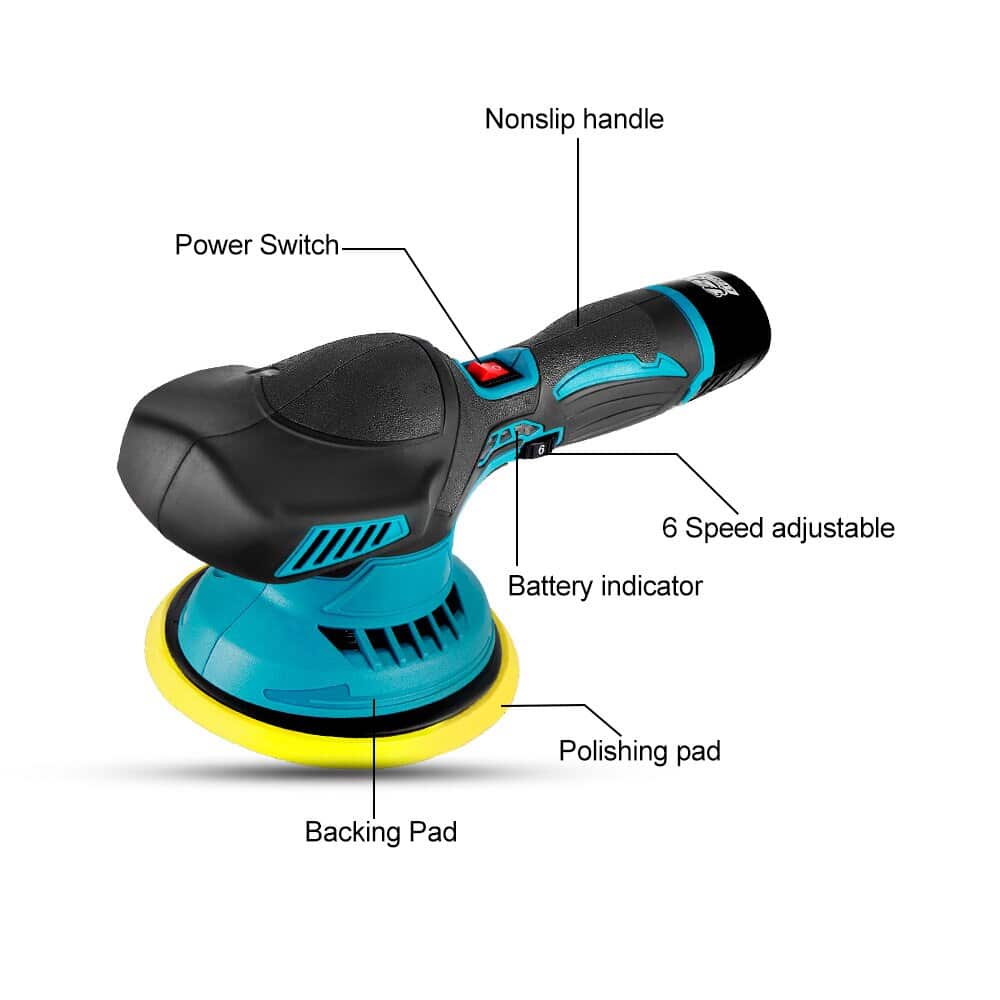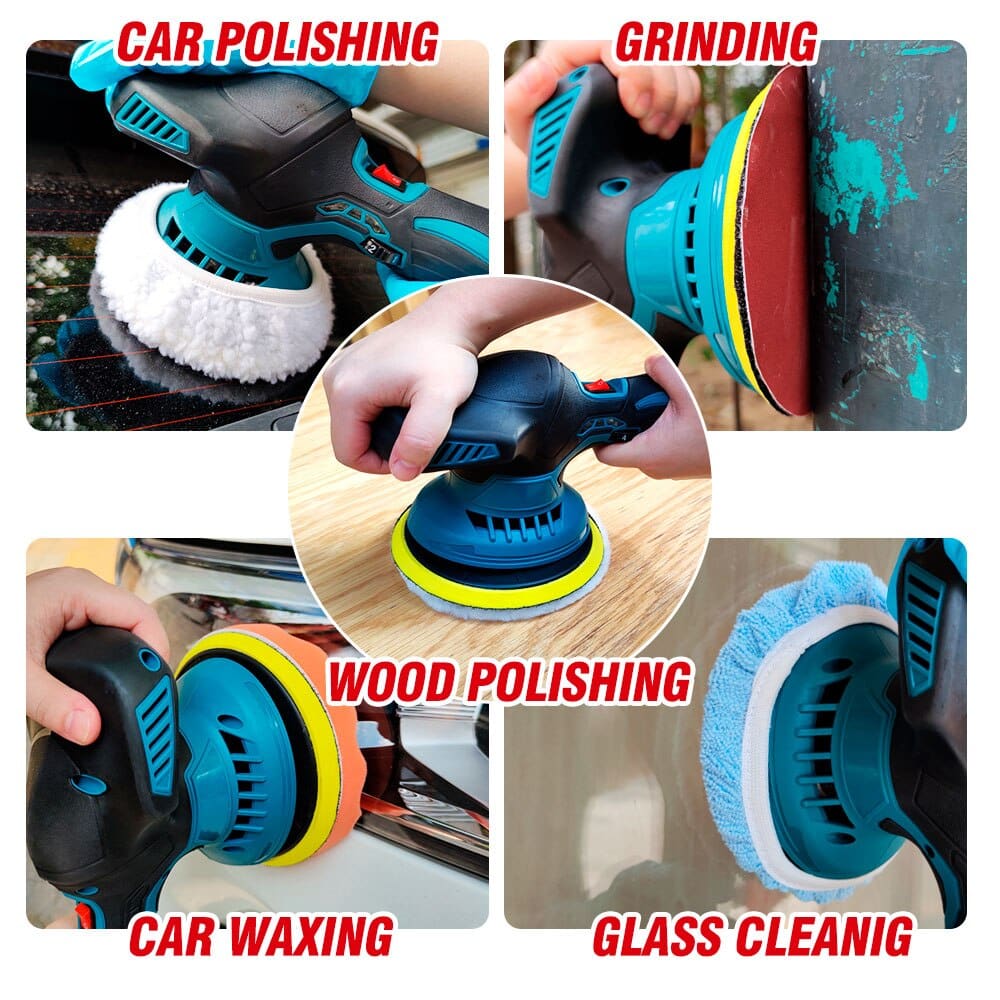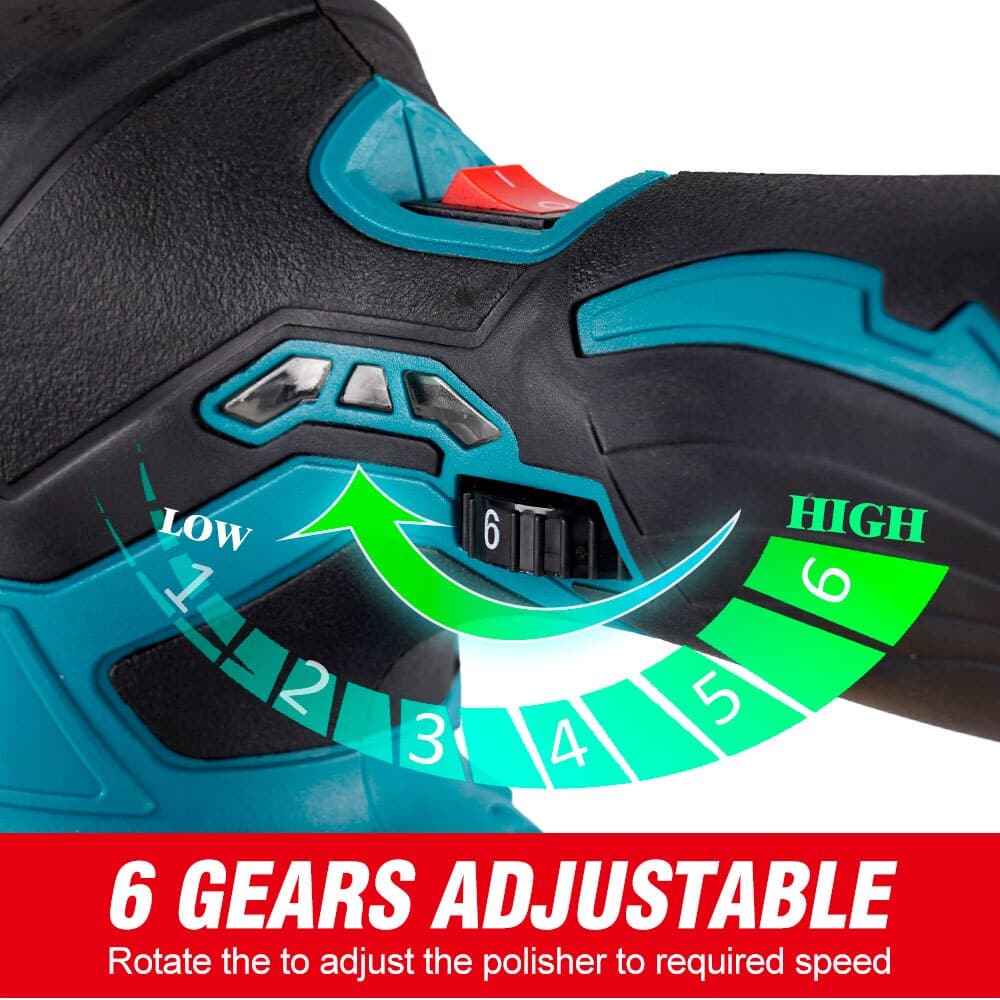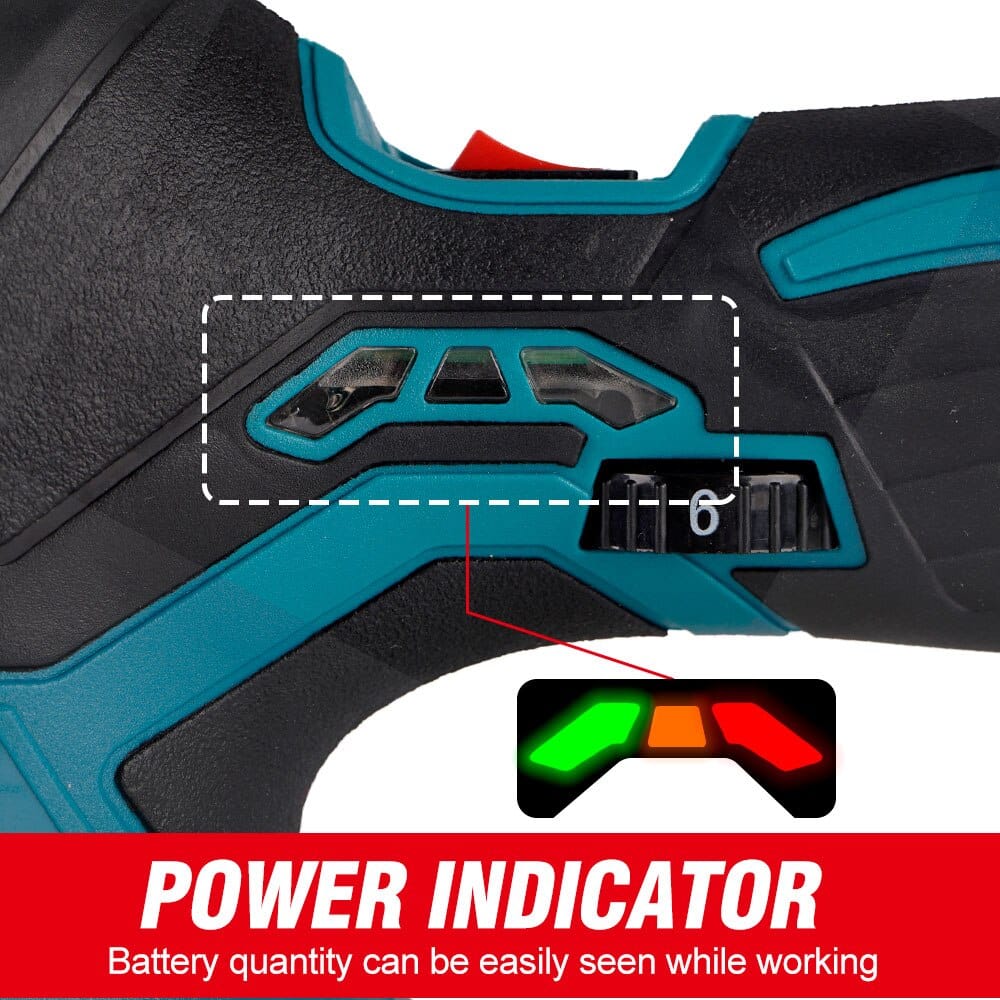 Mini Polisher for Car Polishing
Description
Brand Name:

ONEVAN

Origin:

Mainland China

Usage:

Renovation Team

Model Number:

ONEVAN

Weight:

1850g

Rated Voltage:

12V

Dimensions:

as picture

Power Source:

Battery

Type:

Bench Polisher

Wheel Diameter:

150mm

Certification:

CE

No-Load Speed:

6000rpm

Frequency:

50hz

Wattage:

800W-999W
Specification:
Voltage: 12V
Plate Size:6Inch
Speed: 2500~5000RPM
Battery Capacity: 2000mAh Lithium Battery
Function: auto waxing, polishing, quick finishing
Optional Package:Without Battery /1 Battery / 2 Batteries
Feature:
– DURABLE & NOISELESS: The shell is made of Hi impact ABS. The inside has a powerful motor, which is made of all cooper with anti-interference.
– LIGHTWEIGHT & PORTABLE: This cordless polisher is only 3 pounds weight. Easy for carrying and storage. 5mm Random orbits DA ensures a uniform finish, friendly for beginners on all painted surface.
– HIGH EFFICIENCY: 3 Optional package set for your choice. The battery with large capacity and small volume.
– POWER ALERT FUNCTION: Our cordless polisher has a battery status reminder function. There are three colored lights:green,yellow,red. It's green when it's fully charged. It turns red when it needs to be recharged.
– SPEED ADJUSTABLE: Speed adjustable for 1-6 levels, Fully adjustable 2500-5000 OPM perfect for waxes, sealants and glazes.
– Usage:Car polishing,Clean the sink and tub,Sand the wood,Polish the furniture,even massage the muscle,polished on a leather sofa.
Package Include:
Optional Set 0: Without battery
1 x Polisher Machine
1 x Flat Pad
1 x Wave Pad
5 x Cushion Covers (Microfiber*2, Woven Fabric*1, Wool*1)
1 x Apron
1 x Sandpaper
1 x polishing gloves
Optional Set 1: 1 batteries
1 x Polisher Machine
1 x Batteries
1 x Charger1 x Polisher Machine
1 x Flat Pad
1 x Wave Pad
5 x Cushion Covers (Microfiber*2, Woven Fabric*1, Wool*1)
1 x Apron
1 x Sandpaper
1 x polishing gloves
Optional Set 2: 2 batteries
1 x Polisher Machine
2 x Batteries
1 x Charger1 x Polisher Machine
1 x Flat Pad
1 x Wave Pad
5 x Cushion Covers (Microfiber*2, Woven Fabric*1, Wool*1)
1 x Apron
1 x Sandpaper
1 x polishing gloves